themorningstars: Am I the only one who finds this business about how you shouldn't give money to beggars on the street because "they'll just spend it on alcohol, you aren't really helping them" kind of…patronizing? I just don't understand why it's okay to turn a person into a statistic, to reduce him to a generalization about a population that he is a part of. Could he spend the money on...
9 tags
5 Things We Were Tricked Into Believing by...
from this Cracked article by Auriane Desombre & Eddie Rodriguez.  5 things (some not that harmful, some really freaking harmful) that we take for granted that we were manipulated into doing so that we'd be willing to give some companies our money. The list: Body odor is bad! Deodorant is necessary. "The concept of using chemicals to plug up your armpit's sweat-holes goes...
7 tags
interesting comments about interfaith couples
a comment from this article by Simcha Fischer; bolded some thought-provoking parts: Like AC I did not marry the love of my life because of doctrinal differences, but in my case the reverse was true. He was Catholic I was (and am) not. And my perspective runs deeper that that; I am the product of an inter-faith (not merely inter-denominational) marriage. So I have a multi-generational...
2 tags
One of the comments
from that article. I'm a rape victim.  I work on trying to forgive my attacker (he's been in prison for 14 years and will remain there for at least 11 more) and I'm not there yet.  Thank God for Pope Francis and for all of the others who minister to prisoners; they're doing what I cannot do myself.  When Jesus said to visit the imprisoned, I'm sure he didn't mean only the unjustly imprisoned, or...
2 tags
You know who's going to juvenile prison?
Trent Mays and Ma'lik Richmond, the boys who repeatedly raped and degraded an unconscious girl in Steubenville last summer. Unclean, by Simcha Fischer: I spent a good part of yesterday reading up on this case, trying to wrap my mind around how the world must look to these teenage boys.  I tried to imagine what it would do to a person to grow up without strong, caring parents —...
Pushing Catholics Out the Door →
themorningstars: crusadermaximus: becket: Yesterday became a big red battleground full of equal signs and crosses.  I wasn't a fan. At the end of the day, it is not a matter of who can win an argument.  It is about who cares that there are gay Catholics out there seeing what you are posting on Facebook and everywhere else, and they feel like all you are doing is telling them they're not...
1 tag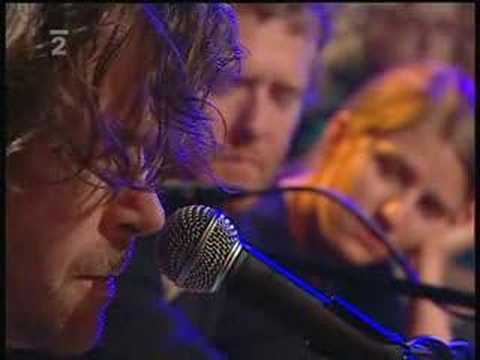 "I remember a morning about 15 years ago. It was a particularly bad morning,..."
– Francis Spufford, from this article in the Guardian this morning. (via featherfall)
1 tag
"Eternity, eternity, when shall I come to you at last? … in eternity where we..."
– Saint Elizabeth Ann Seton (via fathershane)
2 tags
diligere: The devil prowled and he won this time took a child within that was mine took him to a place cold and dark to lie still and in his ear whispered away his will  He said, "This blood you're bleeding, you bleed it alone, this fight you're fighting, you're on your own. There ain't no Road, there ain't no Race, there ain't no Faith and there ain't no Grace." The devil gaped and swallowed...
1 tag
1 tag
"We are called to be fishers of men, not keepers of the aquarium."
– Cardinal Sean O'Malley (Boston)
1 tag
6 tags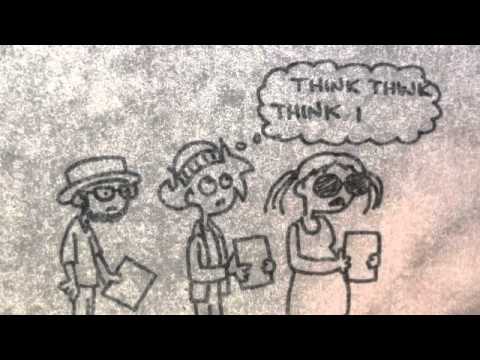 2 tags
1 tag
"Stop trying to "get it together." The biggest lie we're told when we're growing..."
– Unknown (via thelonefuser)
1 tag
1 tag
An interesting article on how shaving became... →
themorningstars: Of course, it all comes down to manipulative advertising. Of course. basically yeah.
3 tags
Want to hear a Catholic joke?
… HOW CAN MARY SAY THE ROSARY?? THINK ABOUT IT. WHAT WOULD SHE SAY? "Hail myself, full of grace! The Lord is with ME!" "Blessed am I among women…and blessed is the fruit of my womb!!" "Holy me, mother of God, I need to remember to pray for myself at the time of my…..wait"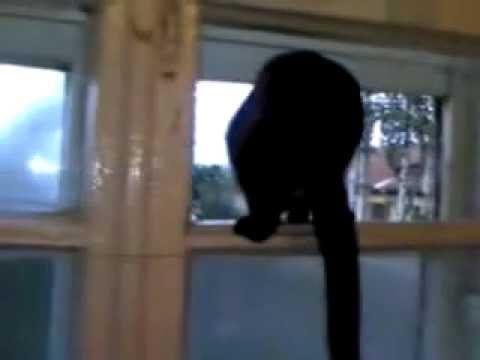 6 tags
4 tags
Watch
cdnowak: Interesting thesis… Any thoughts from the Tumblr Christian community? Well, I definitely wasn't expecting that to be their thesis. Of all the issues facing youth ministry today, targeting age-segregation seemed out of the blue to me. That said, I have no knowledge of the issue, its pros, cons, or whether or not it's biblical. But as someone who ministers to a single youth...
8 tags
Male Sexual Victimization Myths & Facts |... →
zenofsex: Very informative. A lot of things I did not know/realize  Pretty much on spot. #3 and #7 are the main ones.
7 tags
Please pray for Karen.
She's a freshman in high school. We just got word that she tried to kill herself, for the 2nd time this month. Pray that God brings a victory from this—and that He shows the same mercy to us.
Monstrosity of Beauty: Men can be rape victims... →
dukegenocide: Now rape is bad no matter who is the victim. But we never really hear the story from the male perspective. Often this subject is thrown to the side as being a impossible scenario. Let me just state for the record, it is very possible and it happens every damn day. One out of eight rape…
4 tags
A Memo to the Feminist Movement: On Male Rape
Dear Feminist Movement, When you discuss male privilege, stop saying "men are overwhelmingly less likely to be raped," "men don't have to deal with disbelief of their rapes" or, God forbid, "men can't be raped." The largest study of the number of men who have been raped is the National Violence Against Women Survey, which you may recognize as the source of the "1 in 33 men have been raped"...
5 tags
My roommate needs to learn a few things.
billyliar: According to him, men can't possibly get raped because their dicks are hard, and when your dick is hard then it must mean you're enjoying it. It couldn't possibly be your body's natural reaction to the stimulation. Nope, all dude's enjoy sex, even when it's happening against their will. My buddy Ryan just LOVED it when he was passed out drunk, and woke up to a girl riding him, and...
5 tags
"Ignoring male rape not only neglects men, it also harms women by reinforcing a..."
– The Rape of Men, from The Observer (via randomguy3)
5 tags
Men Struggle for Rape Awareness →
… And one in 21 said they had been forced to penetrate an acquaintance or a partner, usually a woman; had been the victim of an attempt to force penetration; or had been made to receive oral sex.